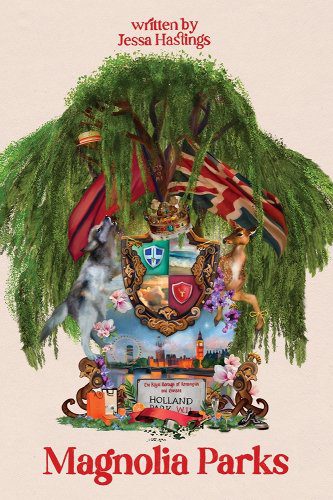 Magnolia Parks
Book #1 in series
Jessa Hastings
College Romance (What description said)
Trigger Warnings: Toxic Relationship, Drug Overdose
Released in 2021
Synopsis:
She is a beautiful, affluent, self-involved and mildly neurotic London socialite. He is Britain's most photographed bad-boy lothario who broke her heart. But Magnolia Parks and BJ Ballentine are meant to be, and everyone knows it. They're in the stars… just suspended in a strange kind of love that looks like hurting each other a lot of the time: She dates other people to keep him at bay; he sleeps with other girls to get back at her for it. But at the end of their every sad endeavour to get over one another, it's still each other they crawl back to. But their dysfunction is catching up with them, pulling at their seams and fraying the world they've built; a world where neither has to ever let the other go completely. As the cracks start to show and secrets begin to surface, Magnolia and BJ are finally forced to face the formidable question they've been avoiding all their lives: how many loves do you really get in a lifetime?
My Thoughts:

This book has been all over social media and I'm pretty sure I saw it mentioned in a magazine I read recently?!?! I saw that the first two books were available on Kindle Unlimited, so I decided to dive in not really knowing what this was about. WHEW. I read this in one day. It's basically a British Gossip Girl. Major Chuck and Blair vibes. Wealthy, young, socialites in London. This story is mostly about Magnolia and BJ/s relationship. Which is extremely toxic. Like VERY cringe moments of being stupid, jealous, and in love at a young age. Remember your twenties?!?! So yeah, if you're into that sort of thing, you will love this book.
Also, this book features SOOOOO much fashion. There are 
accounts dedicated to the fashion mentioned.
Shop The Post