I had to share my review of the LORAC PRO To Go Limited Edition Professional Eye Collection with you guys because I have been loving it!  LORAC was gracious enough to send me the Ulta exclusive PRO To Go Palette and I've been in love with it and using it constantly lately.  It's an extremely reasonably priced collection that gives you a lot of product for your money. I have had my eye on the original LORAC PRO Palette, but I just never picked it up.  I'm realizing after trying this Collection, I need to get it asap.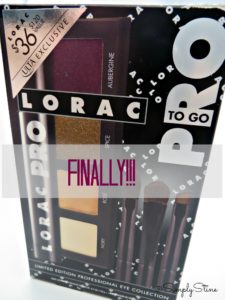 This LORAC Collection retails for only $36.00  (It's valued at $120.00) and I say only because for that amount you are getting 4 Eye Shadows, the Pro Mascara and 3 Pro Brushes that are all bundled up in the Pro Pouch.  This is a great collection to pick up if you travel a lot or if you are just wanting a smaller version of the normal Pro Palette (which is currently out of stock online) to try.
The Eye Shadows that are included in the Pro To Go Collection (Travel Size) are Ivory (matte), Rose (shimmer), Spice (sparkle) and Aubergine (sparkle).  I like that their is at least one matte color and even though the others are listed as being shimmer/sparkle, they aren't obnoxious and over the top like some shimmer/sparkle Eye Shadows can be.  I couldn't pick a favorite out of the colors because they are all truly beautiful.  This set of colors allows you to create an everyday look as well as spicing it up and creating a lovely night-time look. I have used these Eye Shadows with a Primer and without and I've had zero issues with the Eye Shadows creasing or coming off. They are very pigmented and feel like velvet to the touch. I couldn't be any more pleased with the colors or the actual product.
The PRO Mascara is unlike any mascara brush I've seen.  This mascara not only lengthens the lashes, but it also thickens them. It doesn't smudge, flake or come off.  I've read mixed reviews on this mascara, but even with my short lashes, I really like it.  I normally use about two coats of this and my lashes look alive and so much better than they did before I started.  I don't know if I'd go as far as to say that it looks like I'm wearing false lashes, but it does give my lashes some life. This mascara alone retails for $23.00.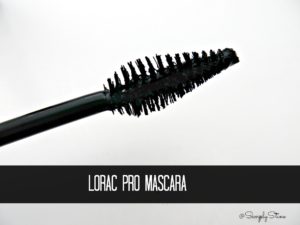 I'll be honest and say that I didn't expect much from the brushes that were included.  I could be considered a brush snob for sure.  Some of the brushes that have come in kits and palettes before have left me very disappointed, but let me tell you right now, these are fantastic brushes! It comes with a Shadow PRO Brush, Crease PRO Brush and an Angled PRO Brush. These brushes are soft and do a great job at applying makeup and blending.  LORAC proved to me that brushes in palettes are not all the same.  Their brushes are right up there with some of my high dollar brushes.
The PRO Pouch is nice.  I haven't kept the products in it since I opened it, but if I were to travel, I would for sure use this to travel with.  It has pouches to store the products in and it rolls up nicely and closes.  It's great quality and a very nice addition to go along with the products.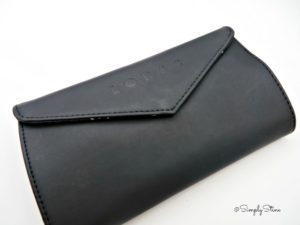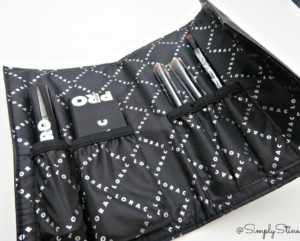 LORAC really wow'd me when it comes to this Collection they put together for Ulta. It's gorgeous and it is a lot of product for the money.  I think this would be an excellent Christmas gift for someone who is new to makeup, young or old or any makeup pro.  It's got the right colors and products to pleas most everybody, all for $36.00. Great job, LORAC! You really impressed me with this one.
The LORAC PRO To Go Collection is available to be purchased at your local Ulta Store or online on Ulta's website.
This review contains products/samples that were supplied to me by a PR Company.  All thoughts and opinions are my own.