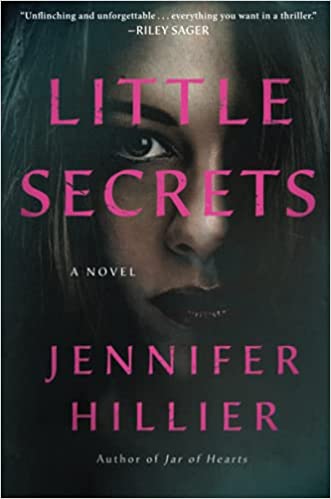 All it takes to unravel a life is one little secret…
Marin had the perfect life. Married to her college sweetheart, she owns a chain of upscale hair salons, and Derek runs his own company. They're admired in their community and are a loving family—until their world falls apart the day their son Sebastian is taken.
A year later, Marin is a shadow of herself. The FBI search has gone cold. The publicity has faded. She and her husband rarely speak. She hires a P.I. to pick up where the police left off, but instead of finding Sebastian, she learns that Derek is having an affair with a younger woman. This discovery sparks Marin back to life. She's lost her son; she's not about to lose her husband, too. Kenzie is an enemy with a face, which means this is a problem Marin can fix.
Permanently.
Little Secrets by Jennifer Hillier Review
I was so excited to read this book. I say this over and over, but I'm not the biggest thriller fan. For some reason they just always let me down or I figure it out quickly.Little Secrets first starts out with a child abduction and then the story just goes wild. There are marital issues, cheating, crazy group therapy sessions, and it just goes on.I figured out what was happening pretty quickly, I just didn't know how it would happen. The first half or so of the book I was hooked and then I knew. So I wasn't surprised. I was however surprised by the ending.
TRIGGER WARNINGS: Child Abduction, Mental Health Issues, Marital problems, Affairs
Shop The Post