While browsing the aisles at Target, I happened to see a foundation from L'OREAL that caught my eye.  You all know that I'm all about adding anti-aging products to my normal, daily regimen.  So if I can also get a little help with my makeup, why not?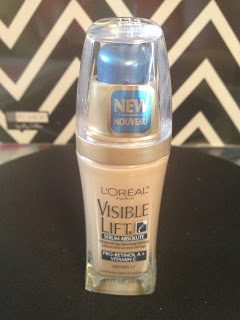 The L'OREAL Serum Absolute Visible Lift Foundation claims to be an advanced Age-Reversing Makeup that contains a powerful serum containing 5 advanced skincare ingredients: Pro-Retinol A, Vitamin C, Hyaluronic Acid,  Pro-Xylane and Pro-Lastyl. The claim is,  that if you use this foundation for four weeks, you will see a brighter, firmer, even skin tone and visibly smoother skin.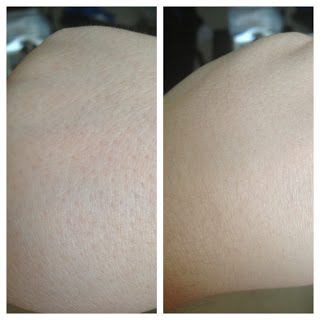 Left: Before Right: After
I forgot to take a picture of me without makeup, so I swatched it on my hands. 
You can see it really covers up most things on my hand nicely. 
So far, this foundation seems to be really lightweight, luminous and offers a medium coverage.  It is available in 12 different shades and the shade I am wearing is #144, Light Ivory.  Another benefit of this foundation,  is that it contains an SPF 17.  The price of this foundation varies, but mostly I saw around $12.00-$13.00 (always remember to look for sales and use coupons).  There is a complete Visible Lift line available that includes powders, different foundations and even a concealer.  
Have any of you tried this foundation? If so, let me know your thoughts! If you pick up this foundation, let me know!