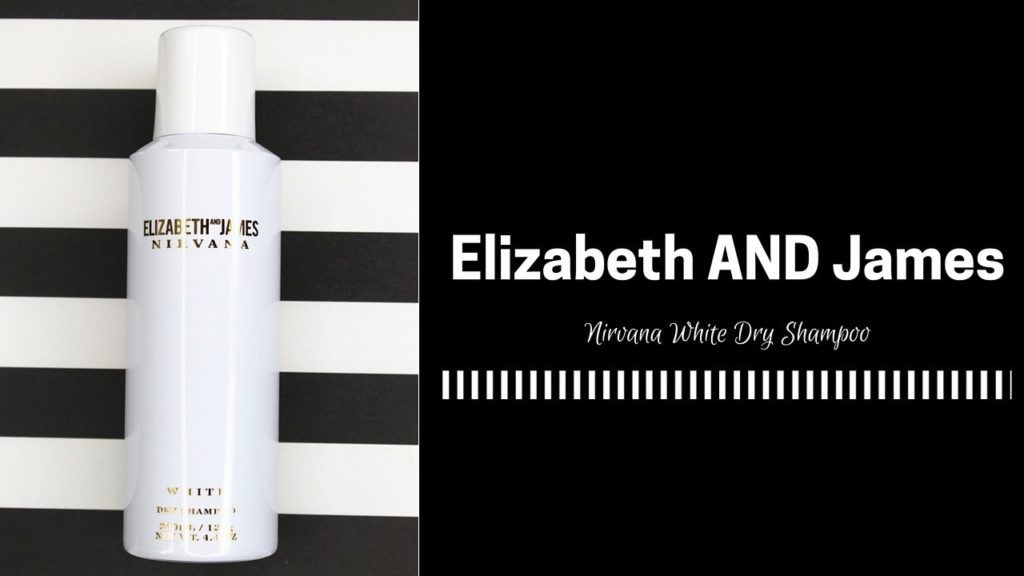 Dry Shampoos have become quite the "thing." I use them almost daily during the week and it's not because I'm too lazy to wash my hair. Well, most of the time at least, ha! A good dry shampoo gives my hair the volume and texture and it also refreshes my hair (aka makes it smell SO good). I purchased the Elizabeth and James Nirvana White Dry Shampoo while shopping with Heather from Crazy Beautiful Makeup. Boy did we have fun shopping Sephora that day. The one thing WE BOTH decided to pick up was the Elizabeth and James Dry Shampoo. While we were in the store, I tested it out in my hair to see if it A.) Smelled as amazing as the perfume does B.) Did it actually do anything to my hair? Once I sprayed the dry shampoo into my hair, we could both see immediate volume and texture AND it smelled just as amazing as we were hoping it would.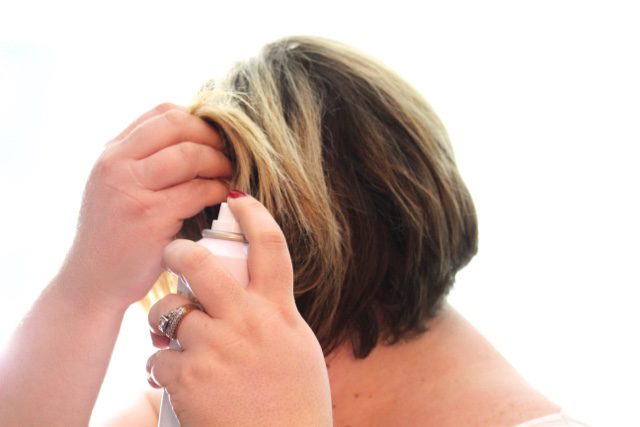 Not only can you use a Dry Shampoo for days when you don't have time to wash your hair, but you can also use this particular Dry Shampoo for helping hold your style. Spray this into your clean hair before styling, to help hold your curls and provide you with insane volume and texture. Also, if you're just wanting volume, spray this into the roots and work it into the area. When I did this in the store, I could get some crazy volume! If you're wanting more texture, spray this into your roots and brush your hair. I do this to give me that "messed up, but still cute" look. This Dry Shampoo has so much "hold" that I have been using this instead of my hair spray.
"This fine fragrance dry shampoo combines hair-refreshing technology with the captivating, luxurious fragrance of Nirvana White. The multitasking water-free micro powder is enriched with natural rice starch to absorb oils instantly while adding body and texture to all hair types, leaving hair feeling fresh and clean without any residue. Lightly perfumed with Nirvana White's captivating blend of delicate peony, chic muguet, and tender musk, Nirvana White Dry Shampoo is fortified with style-extending proteins, rose root extract for anti-oxidant protection, and pro-vitamin B to nourish the hair for strength, shine, and bounce. Elizabeth and James Nirvana White Dry Shampoo" -Sephora
The Elizabeth and James Nirvana White Dry Shampoo is a winner in my book. Not only does this leave my hair smelling completely refreshed, but it also doubles as a styling product as well. Since adding this to my hair styling routine, I've noticed that I get compliments a lot more. Not only on the way my hair looks, but also that it smells good. If you aren't a fan of the Nirvana White scent, then might I suggest the Nirvana Black. They do smell completely different, but are also so good when used together. I plan on picking up the Nirvana Black next. One can not have too many dry shampoos, right?!?!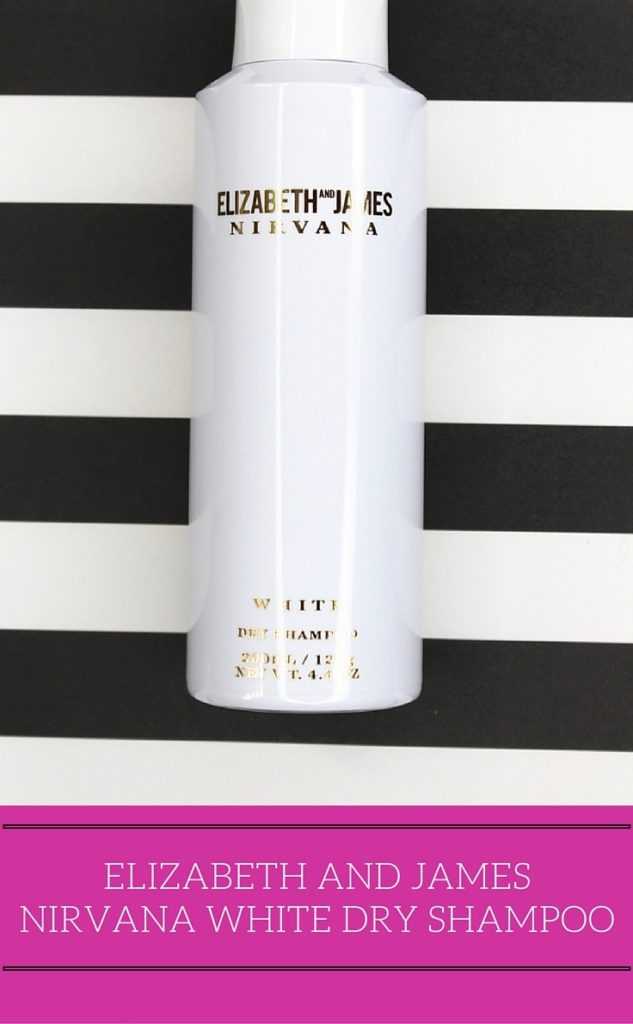 Affiliate Links Included
[show_shopthepost_widget id="1170512″]