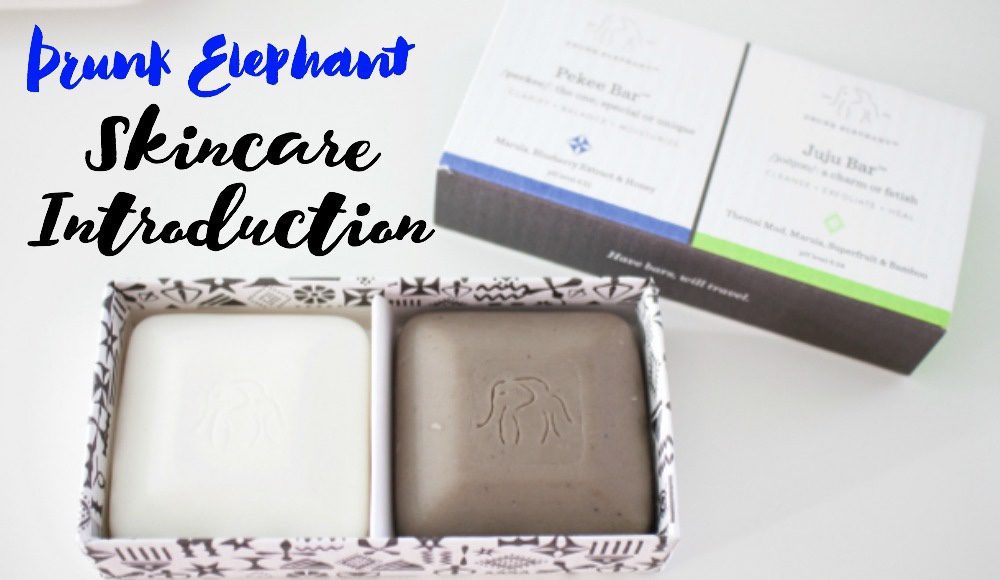 When I say the name Drunk Elephant, I'm not sure about you, but skincare probably doesn't come to mind. I HAD actually heard of the name before, but that's only because I stalk visit Sephora stores and their website often and am always seeing new and upcoming brands that they feature. Also, my girl Jamie from Makeup Life and Love has talked about the brand on her blog consistently and I took note.
It's always awesome to be able to work with brands that you want to learn more about OR that you really admire. Drunk Elephant was a brand that was on my radar. You see, I love to learn more about skincare and skincare product lines. Drunk Elephant being one of those brands. Right before the Holiday's I was sent a package from Drunk Elephant with three of their products to try. The Drunk Elephant C-Firma Day Serum and their Baby Juju + Baby Pekee Travel Duo.
I think the star of the products that I was sent has to be their C-Firma Day Serum. This Serum has an impressive formula that targets damaging free radicals, reduce wrinkles and it brighten the complexion. It's fantastic for helping with brown spots and any other discoloration that you might be experiencing. I think the most impressive tid bit about this formula is that it will remain effective on the skin for 72 hours. Now that's impressive! It boasts a series of impressive ingredients ranging from Antioxidants, Fruit Enzymes, Vitamin C (15%), Ferulic Acid (one of my favorites) and the ultra-hydrating Hyaluronic Acid. It gives my skin an even complexion and such a radiant, luminous glow. I'm not always able to use products with such intense formulas, but this has been excellent on my sensitive skin. The C-Firma Day Serum will not only help prevent any further damage to your skin, it will hep turn back the time and correct the damage that was already present.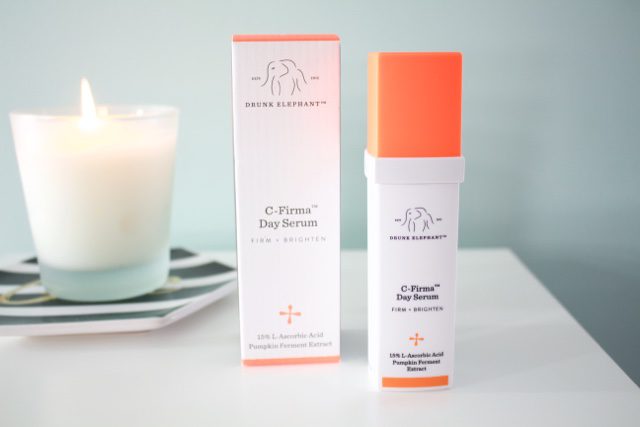 I'm always honest in my reviews and this is one of those times that I feel like I need to be completely honest. When it came to the Baby Juju Bar and Baby Pekee Bar, I really didn't think I'd like them. Mostly because I didn't want to use a bar cleanser. The idea has just never been one that I'd consider adding to my routine. So I went into it with the idea that I wouldn't like it, even before I tried them. When I think of a bar cleanser, I think of a soap that will dry my skin out, not one that will be actually beneficial to my skin. I was wrong. Completely wrong.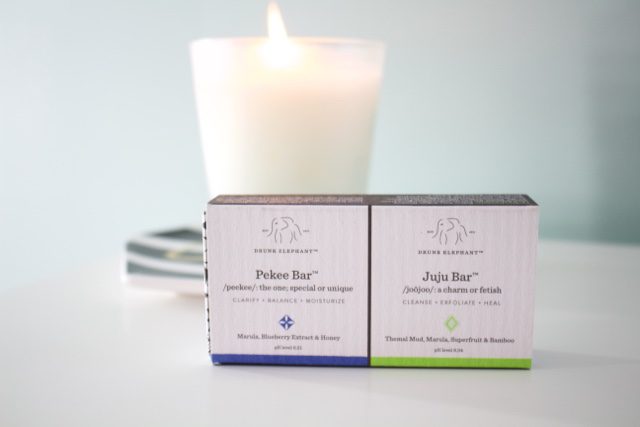 The Pekee Bar is one that I use in the evening. It's hydrating. I love this bar because it's gentle. It cleanses my skin, but it also tones and moisturizes. Remember when i said that I was afraid the Pekee Bar would dry my skin? That's because most traditional soaps are normally a high pH level. The Pekee Bar has a pH level of 6.51, which is low enough to not strip the skin of any moisture or disrupt it's protective barrier. This cleansing bar has helped keep my skin clean and hydrated. My skin seems more balanced and I've noticed a difference in my pores. They don't seem as clogged and my skin seems less combination and now more normal. Ingredients used in the Pekee Bar are Blueberry Extract, Marula Oil (which I love for hydration) and Honey. It's fragrance free and soap free. Overall, I just feel like this is a very calming cleanser for my skin and I'm happy I've added it to my daily routine.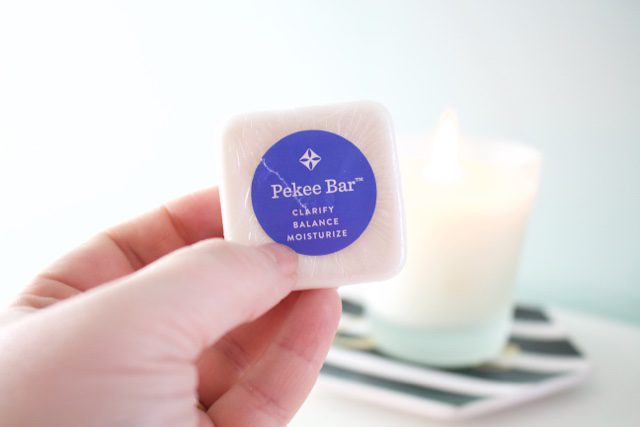 The Juju Bar is the cleansing bar that I use in the morning. It exfoliates very gently, thanks to the Thermal Mud and Bamboo Powder. It also deep cleanses the skin and helps to calm any irritation happening with the skin. The pH level of the Juju Bar is 6.34, so again, it's low enough to not strip the skin of any moisture or irritate it. I love that this cleanser does it's main job of cleansing the skin, but it also exfoliates the skin. It's perfect for those of us that want to cut back on the amount of products that we are using. With the Juju Bar, I actually get the bar wet, lather it up with my hands and apply the bar gently to my skin. It's just what I have found works best!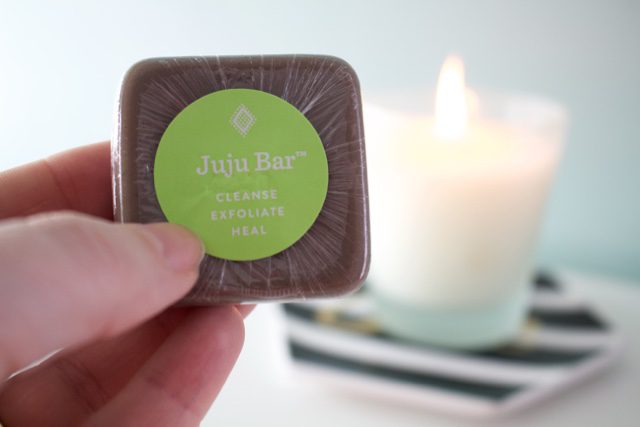 The Cleansing Bars impressed me more than I thought. So much that I think I'll purchase the full size bars in the future. I love that they offer a travel size version of the bars because it's perfect for traveling or for just giving a try. A good tip to remember is that even though I have a certain routine with the Cleansing Bars, you can use either of them day or night. The above routine is just what I have found works best for my skin.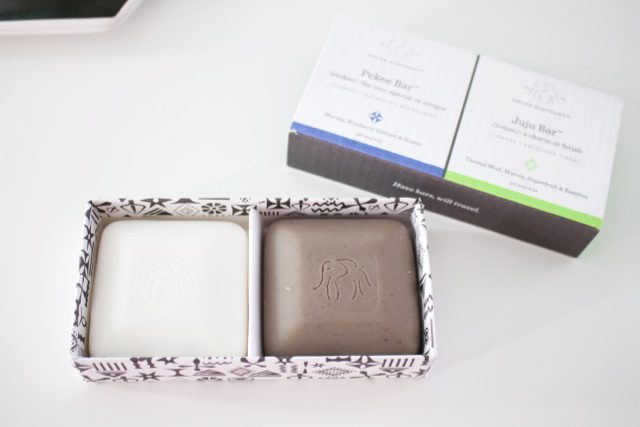 Drunk Elephant is a product line that prides themselves on good ingredients that work. Their are no toxins or irritants. If you are sensitive to fragrance, then you will appreciate that Drunk Elephant doesn't even use natural fragrances in their products. They have a page dedicated to blacklisted ingredients on their website that I highly suggest reading. So far, I really love this brand. Drunk Elephant has impressed me and has won me over because it's a simple routine, but with highly effective ingredients that work on my skin. That doesn't always happen for me. I've cut back on my routine, which saves me time, but my skin still looks amazing. Honestly, why wouldn't it? Drunk Elephant uses such amazing ingredients in their skincare (LOVE the Virgin Marula Oil from Africa) that I should have known how much my skin would love it.

Affiliate Links Included. Post contains PR Samples that were sent to me for review. All thoughts and opinions are my own.
[show_shopthepost_widget id="1341504″]