I've got 5 Beauty Products you need right now!  These are all products that I've been using and loving recently! Surprisingly, these are mostly drugstore products!  I didn't even realize that until after I put my list together, ha!  That happens sometimes.  You don't need to spend a ton of money on a product in order for it to be good! I've been using these for at least a month if not longer and they are products that I've been really happy with!
5 New Beauty Products You Need
1. Micellar Cleansing Waters
Have you jumped on the Micellar Cleansing water craze yet?  If not, you might want to jump onboard QUICK! Micellar Waters are basically magnets that grab all of the oil and dirt off of your skin, without irritating any sensitive skin issues.  They also work amazing at removing makeup, even your must stubborn, I'm not gonna move from your face, water-proof makeup. They really do cleanse your skin and there is no need for rinsing it off.  It's perfect for those late nights when you've come home, had too many Margaritas and you just want to go to bed without all of the hassle of your entire skincare routine.  Just apply this on a cotton pad and swipe away!  I've been a fan of Bioderma for years and years and recently Beautylish just launched it on their website.  Basically that means we can now get it in the US without all of the hassle and expensive prices.  The awesome thing for us folks in the US, is that every skincare company is trying to come out with their own Micellar Water.  Simple Skincare just launched the Cleansing Micellar Water recently and it's not bad!  Be on the lookout for several big name skincare companies to be releasing their own version soon!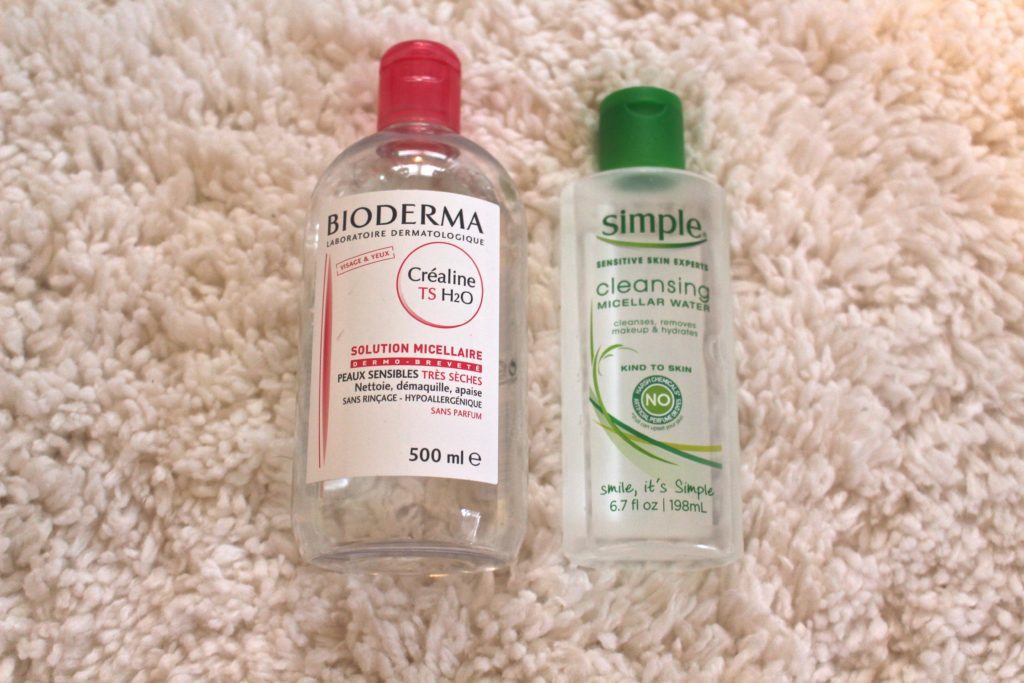 2.  Biore Pore Penetrating Charcoal Bar  ($6.99 and up)
I saw the Biore Charcoal Bar Cleanser in a must-have beauty product ad in a magazine.  My skin has been a little crazy lately and I've had a couple of breakouts pop up around my chin.  Charcoal is fantastic for oily, acne prone skin types.  Did you know that? Now you do! HA!  This is available at most drugstores and so far, I've actually enjoyed using it.  It's not drying out my skin and it's been helping in clearing up my blemishes and reducing my pore size!  Not too bad for a bar cleanser that is less than $10!
3. Maybelline Master Concealer ($8.99)
The Mayeblline Master Concealer is a  new Spring 2015 launch from Maybelline.  It is available in a really nice variety of shades (I've spotted at least three I think, but I believe there are 5 total.)  This is a very pigmented concealer.  It's been the one I've been using daily since I purchased it.  That means it's beating out my holy-grail Nars Radiant Creamy Concealer! I never thought I'd see the day that  a drugstore concealer would impress me this much.  The day has come, folks!  This is a great concealer for those pesky dark, under-eye problems and any blemishes that you might have.  A small amount of this concealer goes a long way!  I am seriously impressed with this stuff, especially for the price! It's nice to see that drugstore makeup products have come such a long way, especially concealers!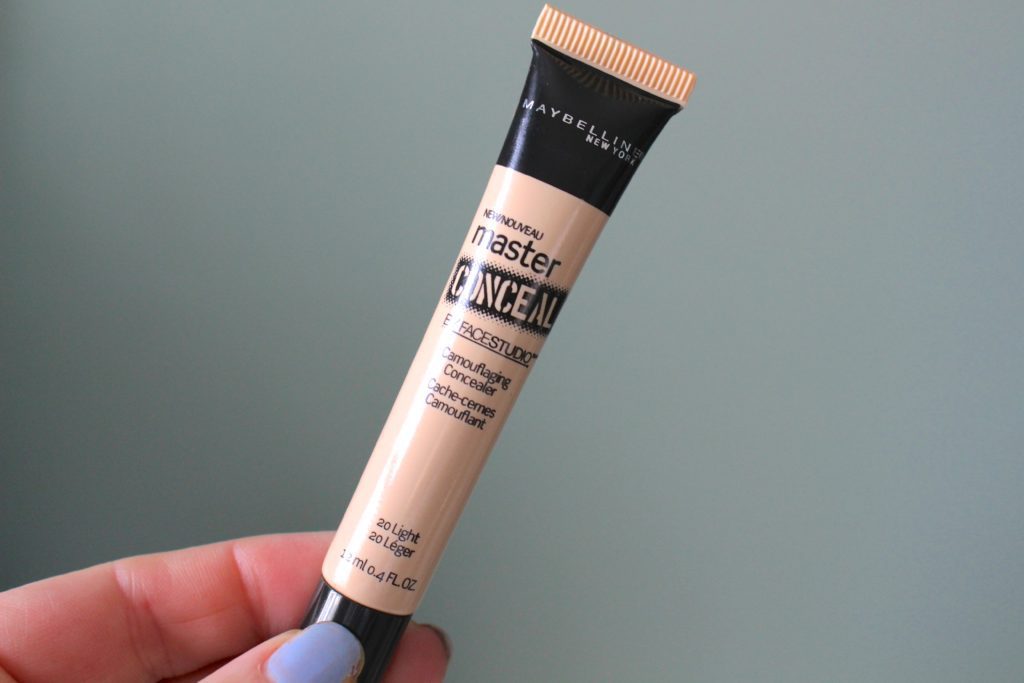 4.  L'Oreal Paris Advanced Haircare Products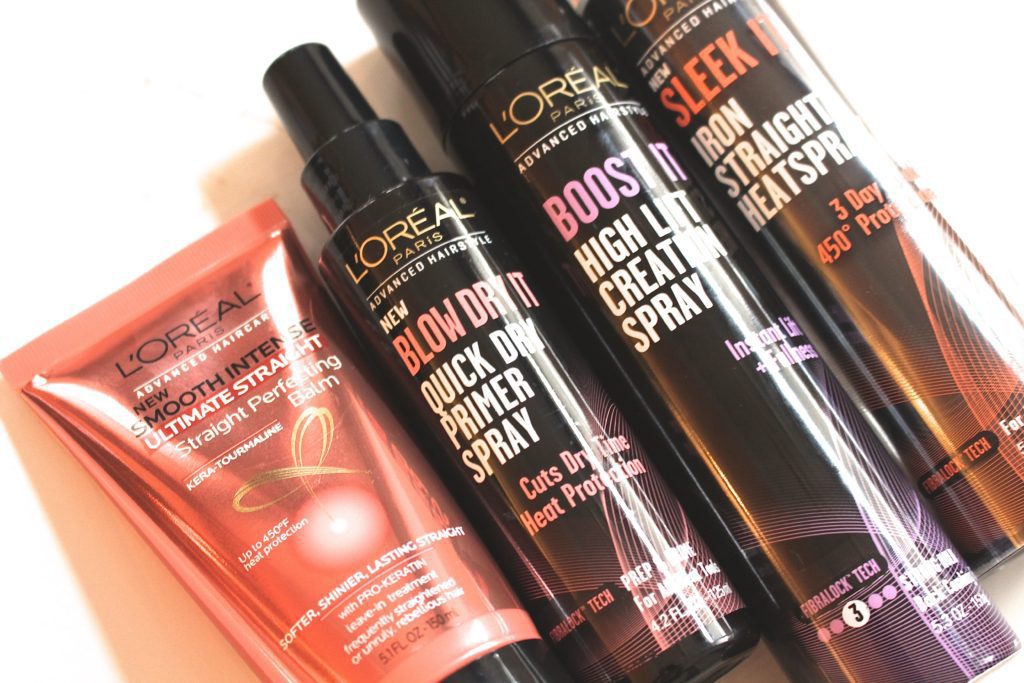 I will splurge on hair styling products every once in a while, but honestly, I find several product lines from the drugstore to be just as good. Especially the L'Oreal Paris Advanced Haircare line of products. They're good and super easy on the budget! I got a hair masque at my salon (Because some products I'm ok splurging on), but I didn't want to spend a fortune on styling products.  I stopped at Target and took a look to see what was new.  L'oreal has some great new products that will help with smoothing out your hair, helping speed up your blow dry time and for giving you protection from heat styling tools and products to give you a lift.  I mean, they have products for every single hair issue I can think of.  I'm especially loving the products up above!  You'll be seeing a separate review of these soon!
5.  Nivea In-Shower Body Lotion ($7.99)
I grabbed this Nivea In-Shower Body Lotion about a month or so ago.  I've been using it ever since.  A lotion in the shower?!? I know. It seems kind of gimmicky, BUT I've found that since I've started using it, my skin is so much softer and at times, I can just step out of the shower and not need a separate body lotion.  My husband has also told me that he has been using it also, to help with his dry skin.  Here's a fact about him-He isn't a fan of body lotions at all! So if he is using it (and more than once) you know it's good!  There are three different versions of the Nivea In-Shower Body Lotions available and they should be pretty easy to find now.  It's important to keep your skin hydrated and moisturized and this is such an easy way to make sure you're getting some added moisture to your skin! Oh and this will not leave your skin feeling greasy at all!! Just make sure you rinse it off, it's intended to be rinsed off!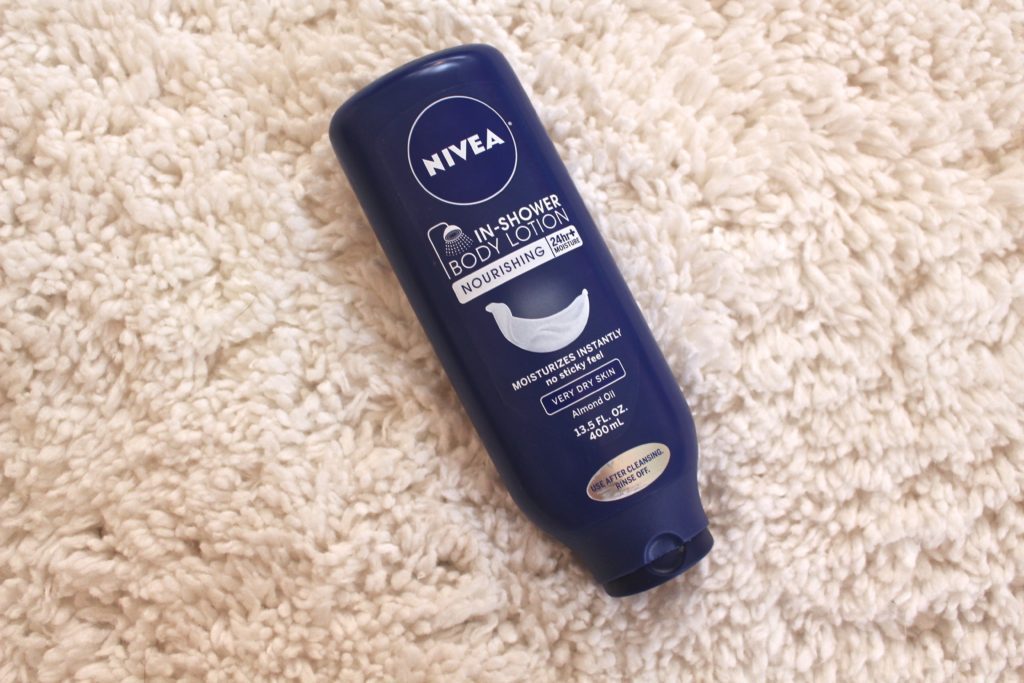 Those are the 5 New Beauty Products that you need! I've been seriously impressed with all of the products that I mentioned above and I hope you'll find something that will benefit you!  It's always fun to give new products a try and some work out great (like these above) and some, well not so great!  I'll have those coming up on the blog next week!  Have a great weekend!
Contains Affiliate Links.