My schedule has changed quite a bit throughout the years, but for now this is exactly what my day-to-day life as a blogger and a podcast host looks like! If you're curious as to what it is I'm doing all day long (and night) then this is a great read. I'm sharing my tips for keeping myself organized and how I manage to accomplish so much, in small windows of time.
My Daily AM Routine
I start my mornings by first having a cup of coffee and making sure that I give myself a little bit of time to prepare myself for work. My morning activities normally include checking email and/or responding to emails that were sent to me, publishing a blog post (Tuesday/Thursday) or a podcast episode (Wednesday) and also working on finishing up any social media tasks that I need to work on.
I typically start those tasks and don't finish up until lunch time or after. Believe me, emails alone can some days take hours to respond to. Same goes for DM's and messages on social media. I want my audience (you guys!) to know that I try to answer as many messages as I can every single day. Some days I miss them, but I'm normally pretty good about responding.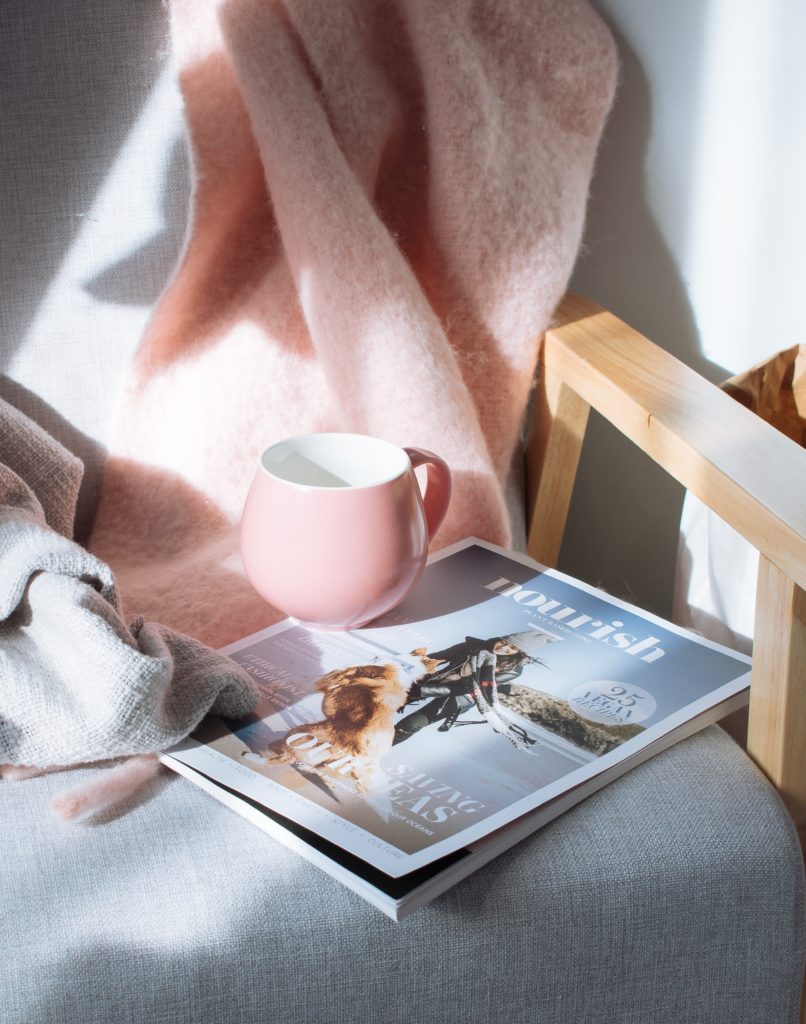 My Afternoon Routine
I normally start looking at my calendar and figuring out what I need to accomplish for the week or weeks ahead. Do I need to photograph anything for a new blog post? Do I need to photograph anything for social media? Do I have research I need to do for the blog or podcast? If so, I take all of that into consideration and plan my day accordingly. Some days I have more to do than others. Some days are pretty mellow and allow me to work ahead.
Take today for example, I'm editing this post that I wrote quite a while ago, but want to put some finishing touches on. I'm getting really, really busy with Holiday content and while I hadn't planned on putting together Holiday Gift Guides, I polled my audience and you guys said (90% of those who responded) said yes that you wanted them. So my afternoons (and nights) have been spent working on getting gift ideas ready to go for the Gift Guides.
Also, can we talk about gift guides for a minute? They require a lot of work. For me, I try to make them different because I know even I get tired of seeing all of the bloggers/influencers gift guides that they share. To me, they all end up with the same gifts over and over again. So I'm working on finding "different" types of items to include on mine. They'll be live very soon!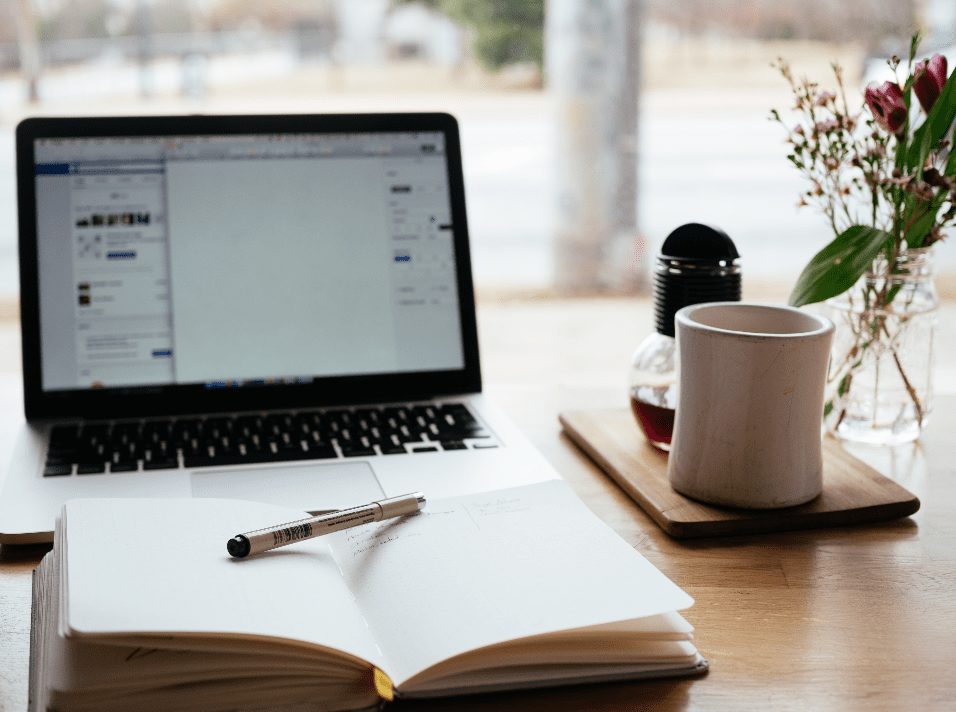 Photography and Blogging To-Do
One of the things that I swore to myself was that I would improve was my photography skills this year. Most of the images that you see, are ones that I've taken. The photos I take need to be edited so that takes up a bit part of my days when I have a lot to publish for posts. I use Lightroom most of the time by the way.
While not all of you reading this post are bloggers/influencers, just know that it's not as easy as taking a simple photo. If it's for a sponsored post for a brand, there are often times a lot of guidelines and rules they put into place. Some people use professional photographers, some people do not. I do not. So I have to make sure I'm getting the shots that I want and need.
To get those shots, that often requires purchasing props. It means cleaning off my messy desk and organizing how I want the photos to look. It's arranging them. It's sometimes swatching lip products or eyeshadows for a post. If it's for social media, then I have to make sure that the images are working with my feed. There's a lot that goes into a single photo. Just keep that in mind.
If I work on photography, I mostly do that on certain days of the week. Just even doing one photoshoot can take up an entire afternoon by the time I'm finished styling the products and actually photographing them. I'd like to possibly use a photographer in the future, but I have this idea in my head of what I want the photos to look like and I can't seem to pass that on to someone else just yet.
Podcast To-Do Items Weekly
If you didn't know, I'm a co-host of the podcast, Influenced The Podcast. Lindsay, the other co-host and I record our podcast episodes on either Tuesday or Thursday. After we're done recording, I edit each episode and also put together a blog post for our Influenced The Podcast website. Lindsay takes care of episode scripts and show notes so I can easily put them into a blog post for the site. She also handles social media, sometimes I'll jump into to help. So not only am I running a blog, but I'm also working on the podcast as well!
Editing an episode normally takes me about an hour or two hours for each episode. However, since we don't live close to each other and we record our episodes in different states, we're recording them remotely. It's presented some fairly small issues at times, but nothing we haven't been able to fix.
Along with recording, we also have to come up with ideas for shows, create questions for guests (Lindsay takes care of this) and we also read a book once a month that we discuss on the episode. So every week, there is something that must be done for the podcast as well. Plus, we're new at this whole thing so there's been a lot of learning!
Blogging Tasks I Work on Weekly
There are certain random tasks that I pretty much do every week. They are normally: sending pitches to brands I'd like to partner with, cleaning up my computer (oh my gosh my photos need to be organized so badly right now) and even working on my calendar for the next week/month. It's kind of my maintenance type work that I try to keep up with weekly to keep me organized and on track to meet my goals, etc.
Also, since I do receive quite a bit of PR (I have scaled back what I say yes to by a LOT) I also try to keep all of that organized. I am lucky to receive books, beauty products and other random packages. In my early days of blogging, I'd say yes to everything. Nowadays, I just try to keep it to what I'm really interested in.
All new products that are sent to me (books, beauty, etc) are sort of cataloged into a spreadsheet I keep. I keep a note of when I received the product and what I need to do with product. Is there a sponsored post that goes along with it? Is there a deadline? Do I need to do weekly check-ins when using it or reading it? Things like that. So every week, I go through all of the products and do what I need to do.
My Day-To-Day Life As a Blogger and Podcast Host can be a lot to keep up with BUT having a good organization system in place and a good calendar system, I promise you it takes the confusion and stress away! Keeping up with those random tasks helps me so much in the long run.
Also, once a month I put together a newsletter. I normally send one out at the beginning of each month. Those take some time to put together! Be on the lookout for a new one coming next month if you're on the list!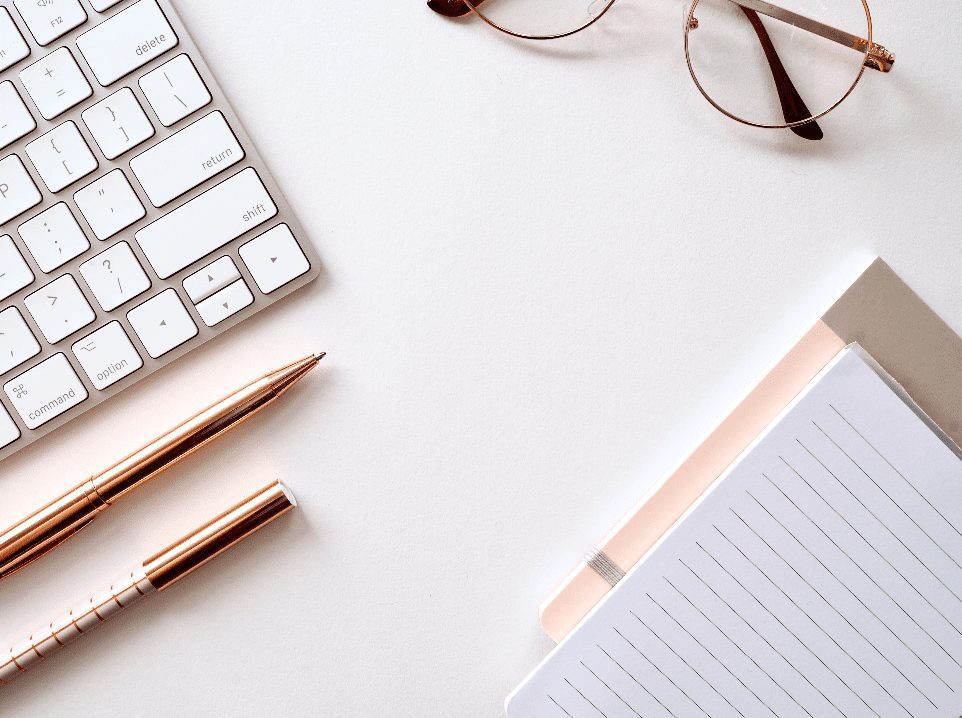 How To Stay Organized as A Blogger and Podcast Host
I can easily get distracted, especially if I'm doing work on social media. I try to work in small batches on time. I find that when I set a timer and work for 30 minutes to an hour, I accomplish a lot! So I'll set my timer in the mornings for an hour (or longer) and when it goes off, I'll move on to something else. This also keeps me from getting super bored. Believe me, writing copy all day isn't as exciting as it sounds, even if it is about beauty products.
My best tips for you to get the most out of your time is to really set a to-do list daily. I share mine on Instagram sometimes and I love it when you guys use one of the templates I share to do your own and you tag me. Blogger/Influencer or not, everyone can benefit from this! Do you know how many times I hear people say "I wish I had time…." Trust me, you can find time in your schedule!
My Day-To-Day Life As a Blogger and Podcast Host Daily To-Do's
Read and respond to emails (once in morning, afternoon and evening)
Social Media (even if it's scheduling posts for the future)
Pinterest Pins (creating, organizing boards, etc)
Engage on social media (I typically use IG the most, Twitter the least, and FB is thrown into the mix because I seem to get a lot of visits to Simply Stine from that platform.)
Respond to DM's
Work on next post (photographs, social media posts, and make sure it's ready to be published)
Work on any podcast tasks that need to be completed (they vary, we're a mom and pop podcast still, ha!)
Complete any tasks that need to be completed for sponsorships, etc
Network (I struggle with this so much)
Read the Podcast book club pick for that month (I try to read in small batches daily to keep up)
Look into future work and ideas
Organize calendar and respond to invites
Whatever else is thrown my way
I'm sure there is more that goes into it, but that's typically my daily routine. Being a blogger/influencer is a lot of work. I mean, I never had any idea how much work goes into this and I'm not saying that to complain AT ALL. I just want to put it out there that it's not just opening free stuff from brands everyday. There's a lot of actual work that goes into this gig! I have to practice a lot of self-care to keep myself mentally healthy because it can all be a bit overwhelming!
So that's my days pretty much! I won't lie to you and tell you that this is a 9-5 job because it isn't. It's currently 11:35 at night and I'm finishing up this post, wearing a face mask and burning a candle in my room. LOL! I'm multitasking A LOT these days. That's all part of this industry!
Do you have any questions about my daily routine as a blogger and podcast host? I'd be happy to answer any questions you have, etc! I know this profession is still relatively new and people have a lot of questions about what it is I really do, BUT I'm an open book! So ask away. My Day-To-Day Life As a Blogger and Podcast Host is interesting for sure!