Last month was the first time that I picked books for the Simply Stine Book Club. What did you think of them if you read them? I chose two books and plan to do that every month. One was more of a thriller and the other was a romance. Let's discuss them! I'll be sharing my June 2020 Reading List and all the books that I listened to as well as read last month.
Simply Stine June Book Club Picks Review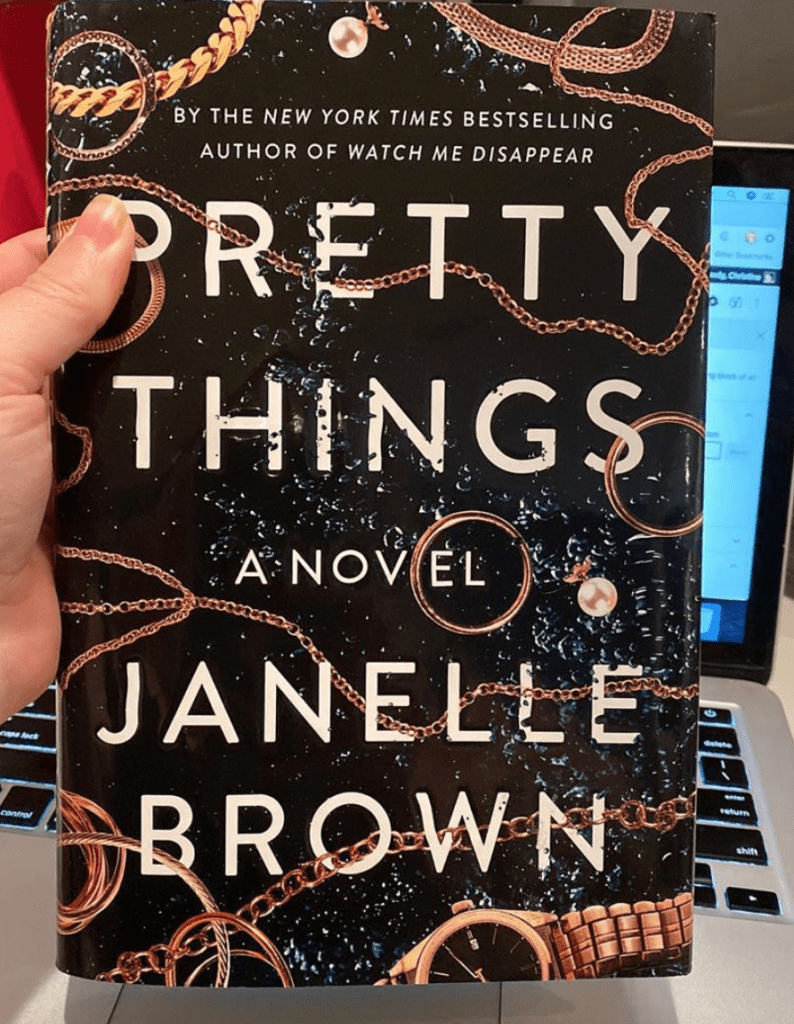 Nina, a young con-artist, lived a life trying to not end up like her mother. Yet, she's pretty much following the same path in order to pay for her mother's treatments. College educated, but still doing what she knows best. Scamming people and conning them with the help of her boyfriend, Lachlan. They steal antiques and valuables from people who show a little too much of that wealth on Instagram.
One day the cops show up at her door and Nina decides that she and Lachlan must lay low for a bit. This is when her biggest scam idea of all comes to mind. She's visiting a bit of her past in Lake Tahoe at Stonehaven Mansion, where she's hoping to take on the biggest job so far. This is where we meet Vanessa.
Vanessa, an heiress, returns to her family home, Stonehaven. Her mother and father have died, she's tired of the life she's living and she's decided she's not going to marry her fiance. Life is pretty bad for Vanessa right now.
These three become intertwined in a big huge mess that I sort of saw coming, but some parts of the story still shocked me. It's a slow burn for sure and parts of it seemed to drag on, but the story did pick up eventually.
What I liked about this book:
I liked that I got to know more about Nina and Vanessa as the story went on. I felt like a lot of the book was building up their character arcs.
Benny (Vanessa's Brother) I just loved him and really felt for him
There was a good amount of twists and turns
It wrapped up nicely in the end
What I didn't love about this book:
It was for sure a slow burn and parts of it I felt were really long
I didn't like how Benny was such a huge part of the story and then he went to just kind of filling in spaces in parts of the book
Lachlan as well as Nina's mother
Nina as a Yoga instructor hahaha
Overall, I'd give this 3.5-4 stars. I didn't love it, but I didn't hate it and I'm glad that I read it! I don't read a lot of thrillers so I'm glad that I gave this one a shot!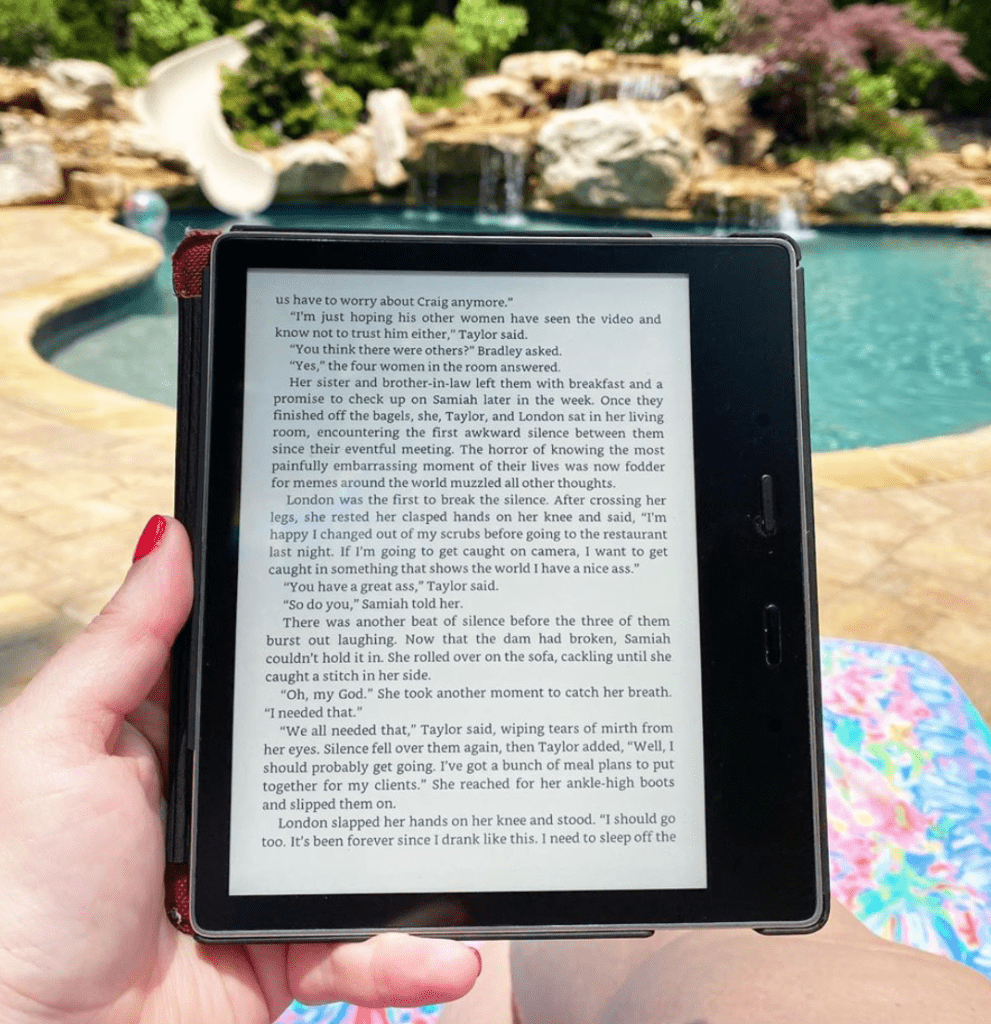 I had received and ARC of this book thanks to the publisher so I knew I wanted to read this book. I felt like this was a great book club pick because not only was it a romance, but there was a lot that this book could teach as it talks about diversity and issues in the workplace. Plus, I had hoped that it would be about strong female friendships and how important they were.
We meet Samiah at the beginning of the book as she learns that the guy she was dating was truly a piece of garbage. He had been dating her and at least two other women at the same time. So even though she dated a true loser, she actually walked away with some real friendships with these women!
Samiah is also working on creating her own app, all the while she's killing it at her job. She's got a great condo, a fancy car and she seems to really love the life she has going for herself. I enjoyed getting to learn more about the pressures that women face working in the tech industry. Samiah is also black, so she dealt with even more pressure.
Then we meet Daniel. I loved getting to see the banter back and forth between Daniel and Samiah. Their coffee chats were adorable. What Samiah doesn't realize is that Daniel is actually an undercover government worker who works with financial crimes.
What I liked about this book:
Female friendships that are supportive and positive (no matter how different you each are individually)
The banter between Samiah and Daniel (I loved their coffee talks)
A book about a black woman who is successful
I enjoyed learning more about the hardships that Samiah faced in the workplace as a black woman working in tech
The things we'll do for someone we love
What I didn't like about this book:
It was a little slow at times for me
I wanted more time spent with the friends and not just Daniel
This was a good book. I enjoyed parts of it more so than others. I wanted their relationship to finally take off faster than it did, but maybe that's just me. I had hoped for more with the friendship part of the book. Overall, I gave it 4 stars and I think that we're getting a book about Taylor next!
Other Reads/Listens for June
I also read a couple of other books besides the books that I chose for Simply Stine book club. I finished one audiobook and one other book. Both which I totally recommend!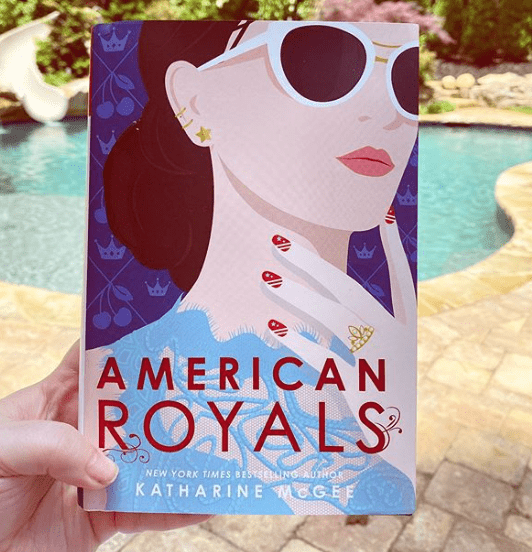 I also gave American Royals by Katharine McGee a listen as an audiobook! I loved this book so much and honestly, the audiobook was just as good! To me this is a book that is a mix between The Crown and Gossip Girl! It's got all the royals, lots of drama and a bunch of romance! Imagine if the US had a Royal Family. This is exactly what happened in American Royals!
5/5 Stars!
*Second book comes out September 1st! The Majesty!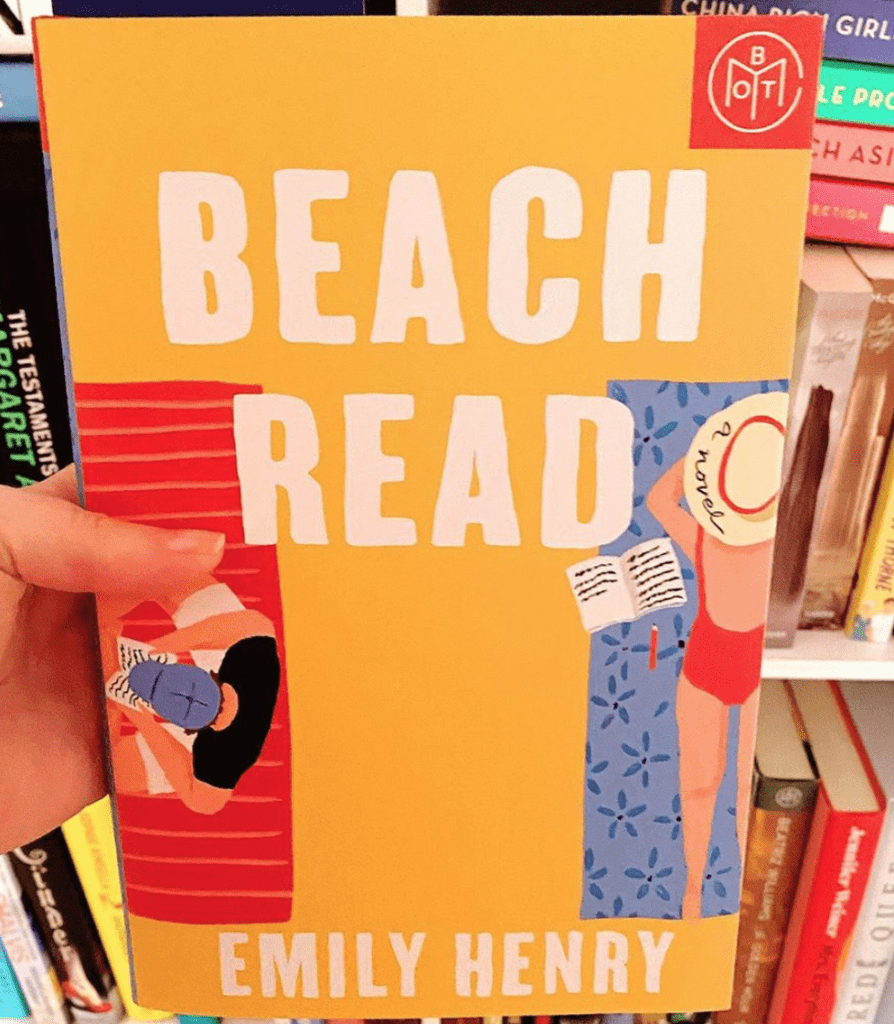 This was a BOTM pick for me a couple months back and I finally got around to reading it. Thank goodness I did because this book really impressed me! I felt like it was going to be an easy read as it's just a cute romance story, but heck no. This book has a bit to unpack and it was more emotional than I was expecting!
January writes romance. Augustus writes literary fiction. They find themselves living next door to each other and things get….interesting.
This book packs a punch I wasn't expecting and these two characters really made me laugh (purse wine) and I could easily see this being adapted for a Netflix movie.
5/5 Stars!
Simply Stine Book Club Picks for July 2020
It was soooo hard to only pick just two books for the book club this month. I had so many good contenders but when I kept going over my list that I had, these two stuck out the most! I hope that you'll read along with me!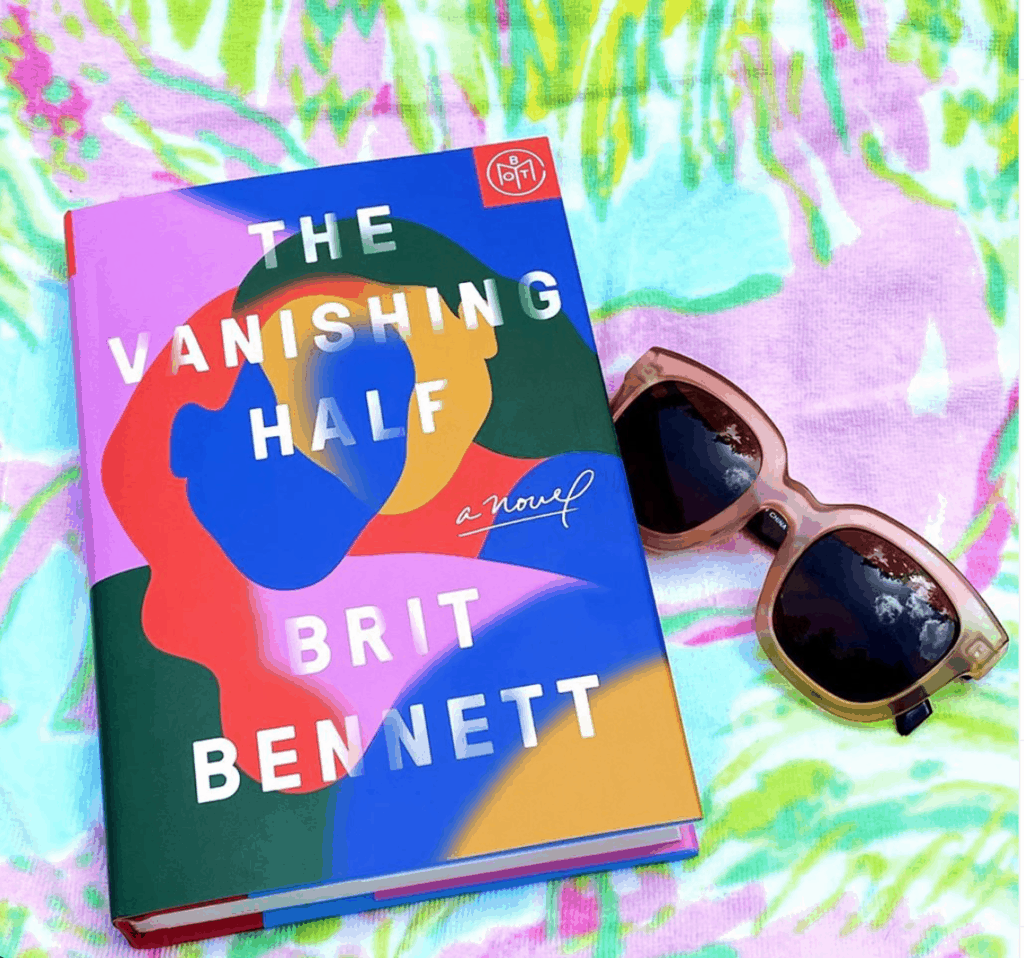 "The Vignes twin sisters will always be identical. But after growing up together in a small, southern black community and running away at age sixteen, it's not just the shape of their daily lives that is different as adults, it's everything: their families, their communities, their racial identities. Many years later, one sister lives with her black daughter in the same southern town she once tried to escape. The other secretly passes for white, and her white husband knows nothing of her past. Still, even separated by so many miles and just as many lies, the fates of the twins remain intertwined. What will happen to the next generation, when their own daughters' storylines intersect?
Weaving together multiple strands and generations of this family, from the Deep South to California, from the 1950s to the 1990s, Brit Bennett produces a story that is at once a riveting, emotional family story and a brilliant exploration of the American history of passing. Looking well beyond issues of race, The Vanishing Half considers the lasting influence of the past as it shapes a person's decisions, desires, and expectations, and explores some of the multiple reasons and realms in which people sometimes feel pulled to live as something other than their origins."
I chose this book because I started it and haven't been able to put it down. I hadn't even intended on this being a book club pick for this month, but it's so good I had to include it. It's about identity, race, family issues, and history. From the moment I picked this up and started reading it, I've been flying through it.
"You knew a teenager like Charlie Crabtree. A dark imagination, a sinister smile–always on the outside of the group. Some part of you suspected he might be capable of doing something awful. Twenty-five years ago, Crabtree did just that, committing a murder so shocking that it's attracted that strange kind of infamy that only exists on the darkest corners of the internet–and inspired more than one copycat.
Paul Adams remembers the case all too well: Crabtree–and his victim–were Paul's friends. Paul has slowly put his life back together. But now his mother, old and suffering from dementia, has taken a turn for the worse. Though every inch of him resists, it is time to come home.
It's not long before things start to go wrong. Paul learns that Detective Amanda Beck is investigating another copycat that has struck in the nearby town of Featherbank. His mother is distressed, insistent that there's something in the house. And someone is following him. Which reminds him of the most unsettling thing about that awful day twenty-five years ago.
It wasn't just the murder.
It was the fact that afterward, Charlie Crabtree was never seen again…"
As soon as I heard Alex North was writing another book, I added it to my list of books I needed to read. I read his previous book, The Whisper Man last October and flew through it. I'm not normally into thriller/mystery books, but I thought it was an excellent book. I can't wait to dig into The Shadows!
What did your June 2020 Reading List look like? Comment below to let me know what I need to add to my list for July! My TBR (to be read) pile is really long at this point as I have seen so many books that people have mentioned that I want to read.
Also, be sure to follow along my reading journey by following me on Instagram! I share books that I'm reading, books that I want to read and more! You can always get caught up on my Reading Lists and my Book Archive as well by visiting Simply Stine!
Read The Books